"Éphémère"
Wedding collection 2021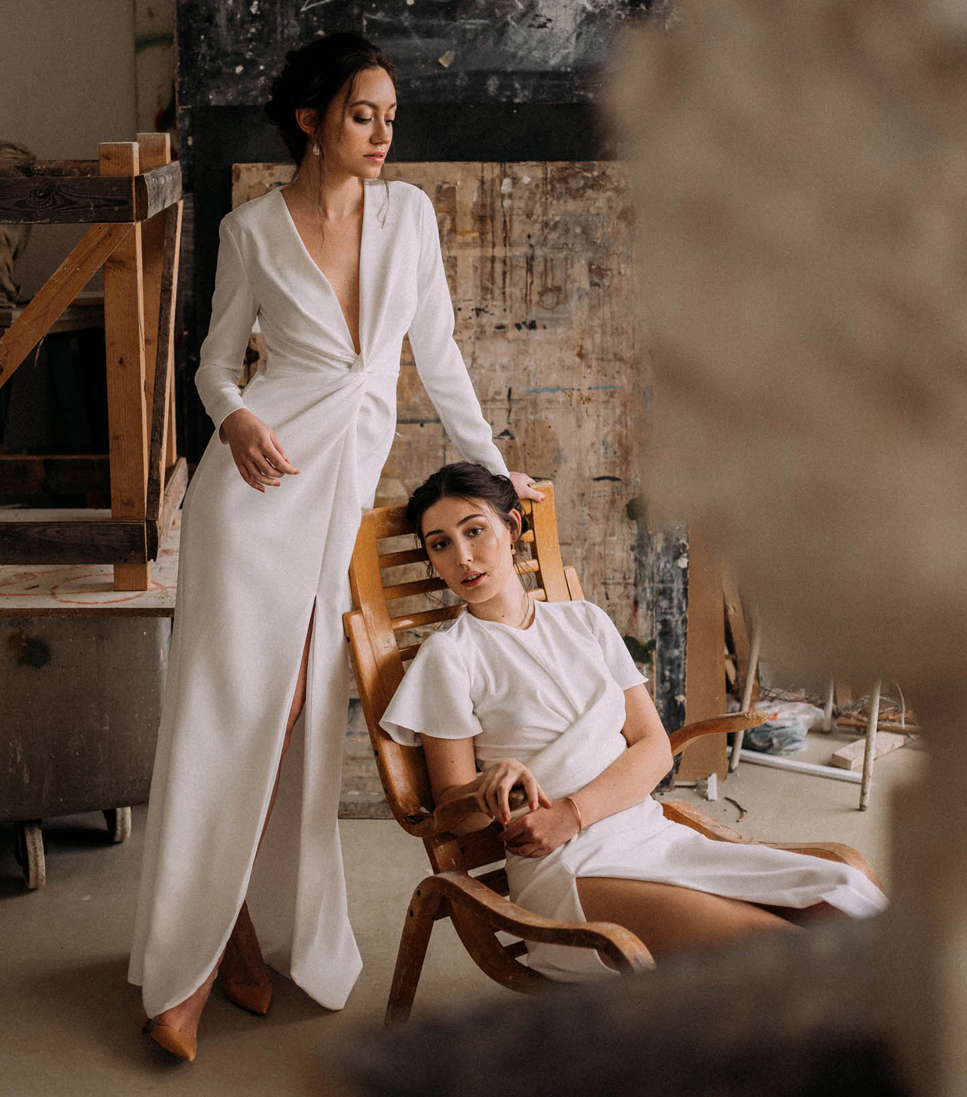 Éphémère
Wedding collection 2021
He flaps his wings and flies away like a startled partridge
from the golden field. She shivers in the breeze
and suddenly foams up like sea foam after
by a stormy tide. It is as fleeting as the scent of wild olives
at the end of the Athenian summer. And yet he knows how to leave in his soul
eternal traces. A moment. The decisive one.
Vibrant, warm and intense. The one that defines us.
The one that resonates with us. The one that echoes in the soul,
when the soul needs to hear him. This moment
inspires the new wedding collection ``Ephemére``.
Because the wedding day is like that too.
Fragile and fleeting, yet so enduring
as only common forever can be.
``Ephemeres`` breathes the places where the Muses ran barefoot
between Ionic columns. Light silk chiffon,
lace embroidered with glass beads, pleated materials
blowing in that fleeting sea breeze.
A breath of antiquity in cuts, materials and images.
An electrifying paraphrase of a woman as a powerful goddess
and at the same time a fragile ancient fairy.
...Fairies for a moment, and goddesses forever...